One Day Workshops
These workshops are designed for those of you who are eager to get your hands in to clay but can't commit to a term of classes. Choose from wheel throwing and hand building workshops where you can create a mug or a pot for a plant in two or four hours

Join us for a day of fun while you learn all the skills you need to create with clay. Choose from the below to either hand build a pot for a plant, or have a go at throwing vessels on the pottery wheel!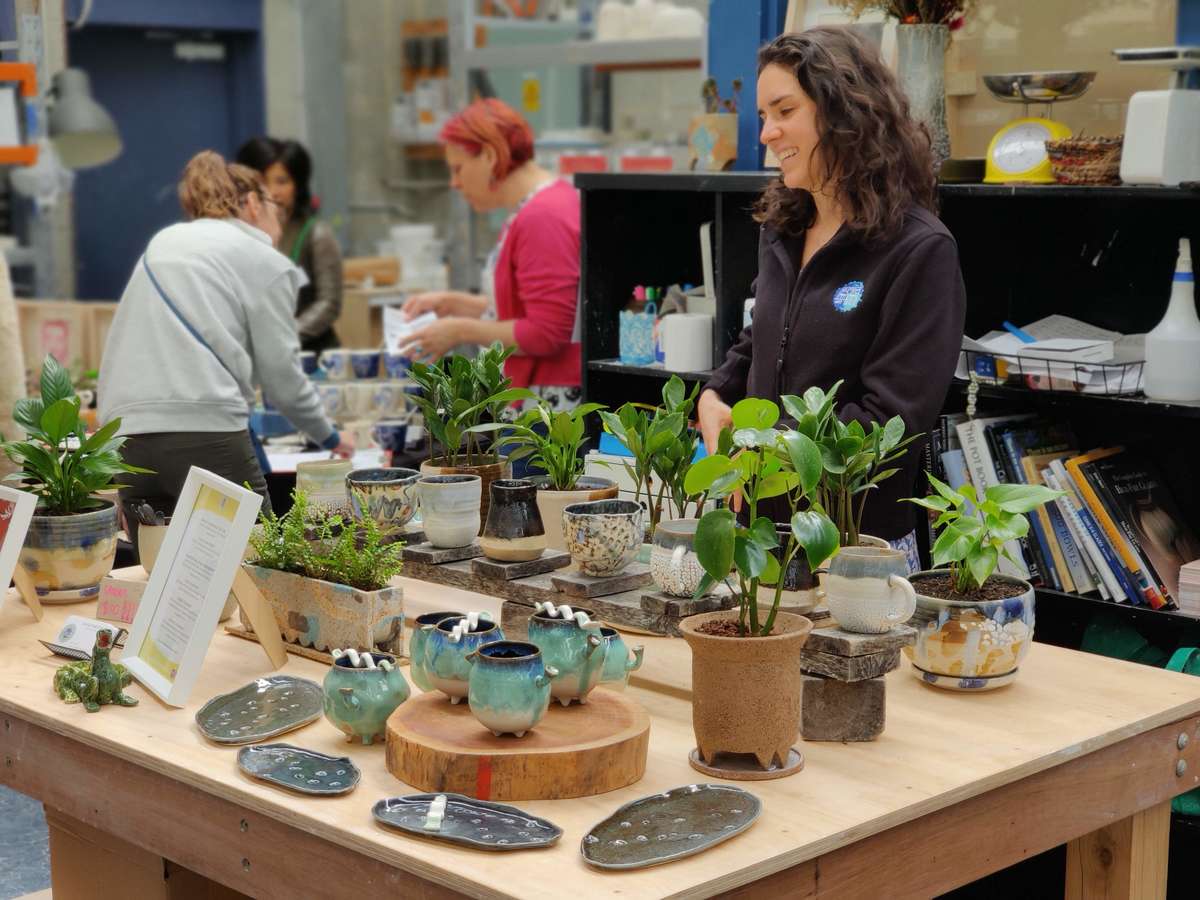 BUILD A POT FOR A PLANT
This intensive one day workshop is designed for you to get a sneak peak in to the exciting and fun world of clay. In this workshop perfect for beginners, you will learn the basic techniques and craft of hand-building with clay, to create your masterpiece. Learn how to roll out clay to create slabs, build that perfect planter, create designs, patterns on your creation using tools, use of a range of coloured slips and under-glazes to give your masterpiece its own personality Enjoy a relaxing session working with your hands and take home your unique masterpiece once it's been fired, ready to pick up approximately 2-3 weeks later.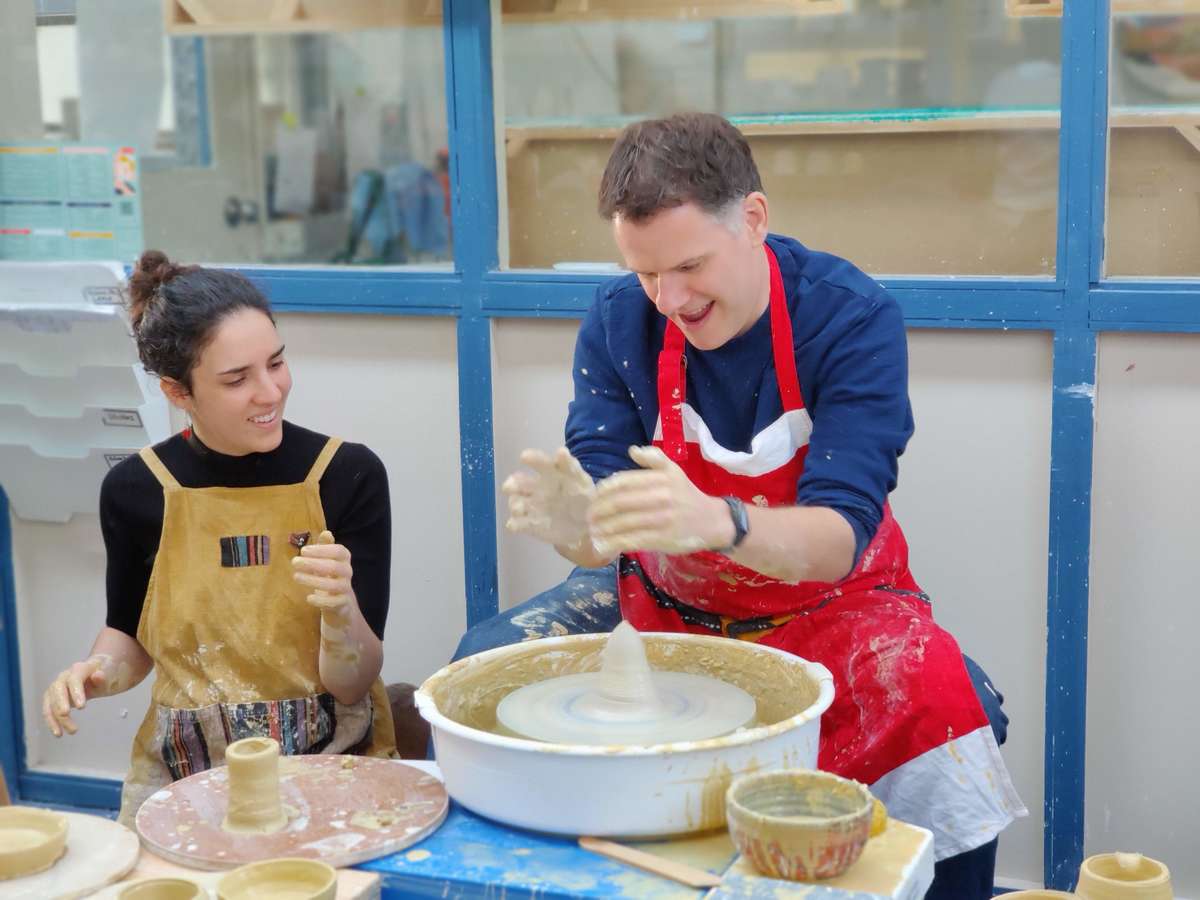 WHEEL THROWING WORKSHOP
Start by learning to wedge and prepare clay for the pottery wheel. The class then moves onto the techniques required to form a cylinder, which is the base shape used in the formation of wheel thrown pots. The processes that the students will learn include: Centring the clay Lifting the walls of the pot Shaping the pot Cutting the pot off the wheel Round up your family and friends and get them along to playing with clay. Discover how fun and relaxing pottery can be, spend a great time with like-minded people. The students finish the class with 2 items that are ready to be dried, bisque fired and glazed by us in our house glazes. The items can be collected 2 weeks after the class.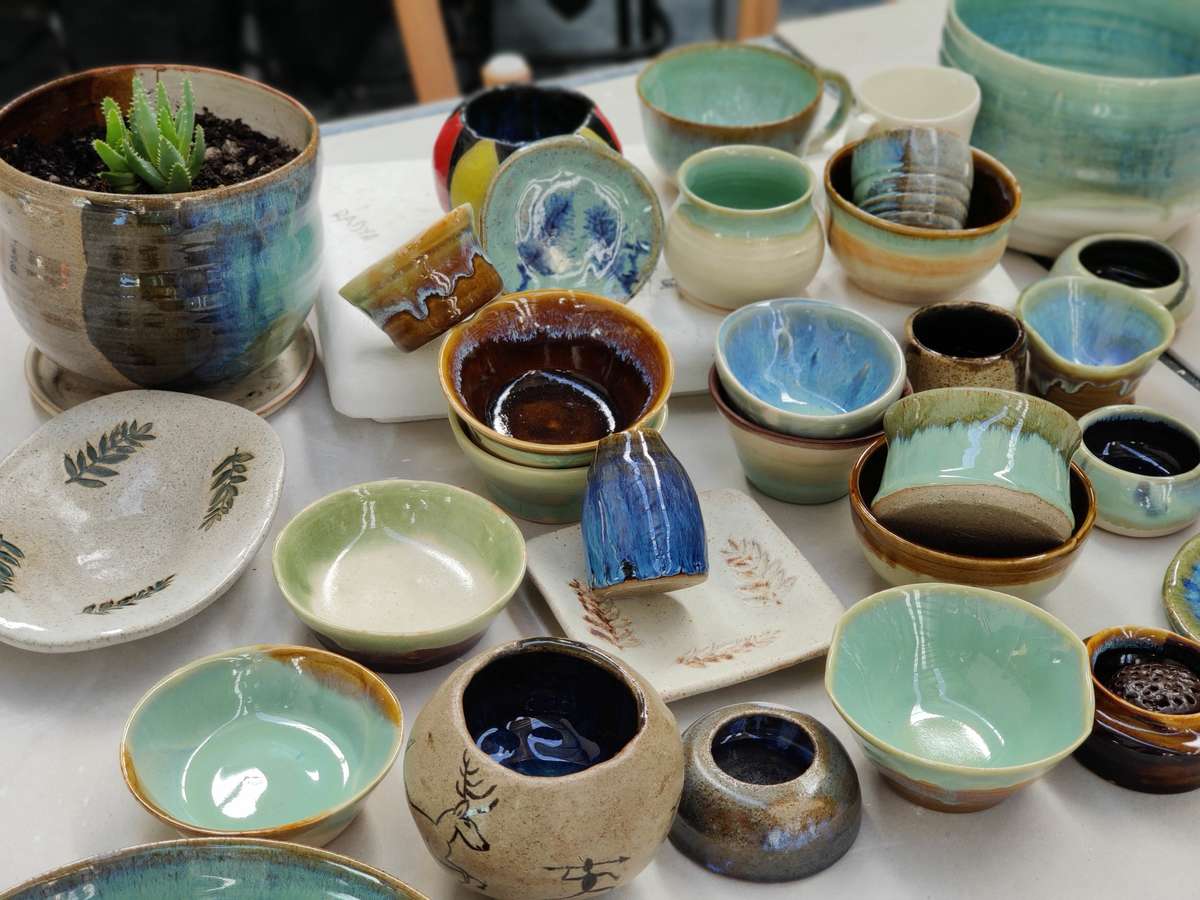 Make a Cermaic Cup with a DIY Pottery Kit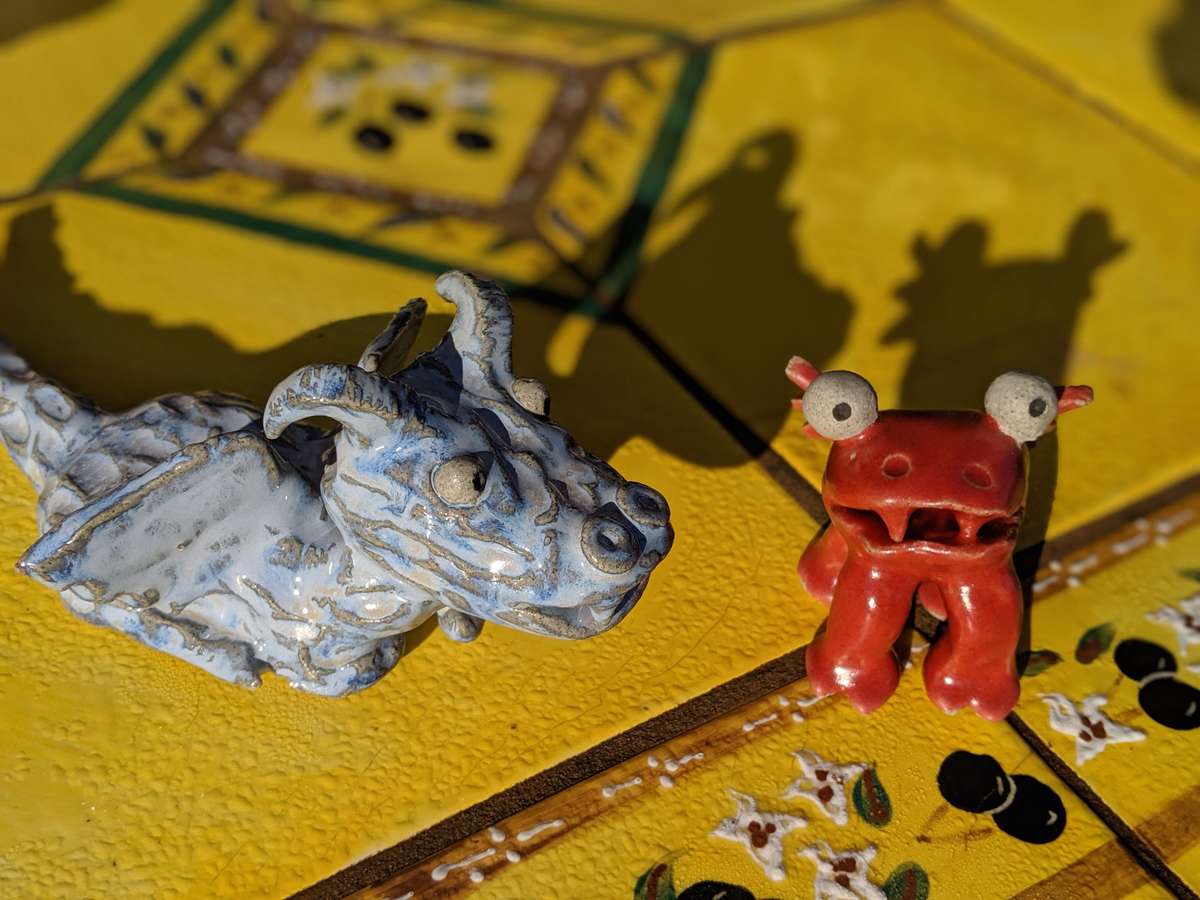 Clay Hand Building for
Kids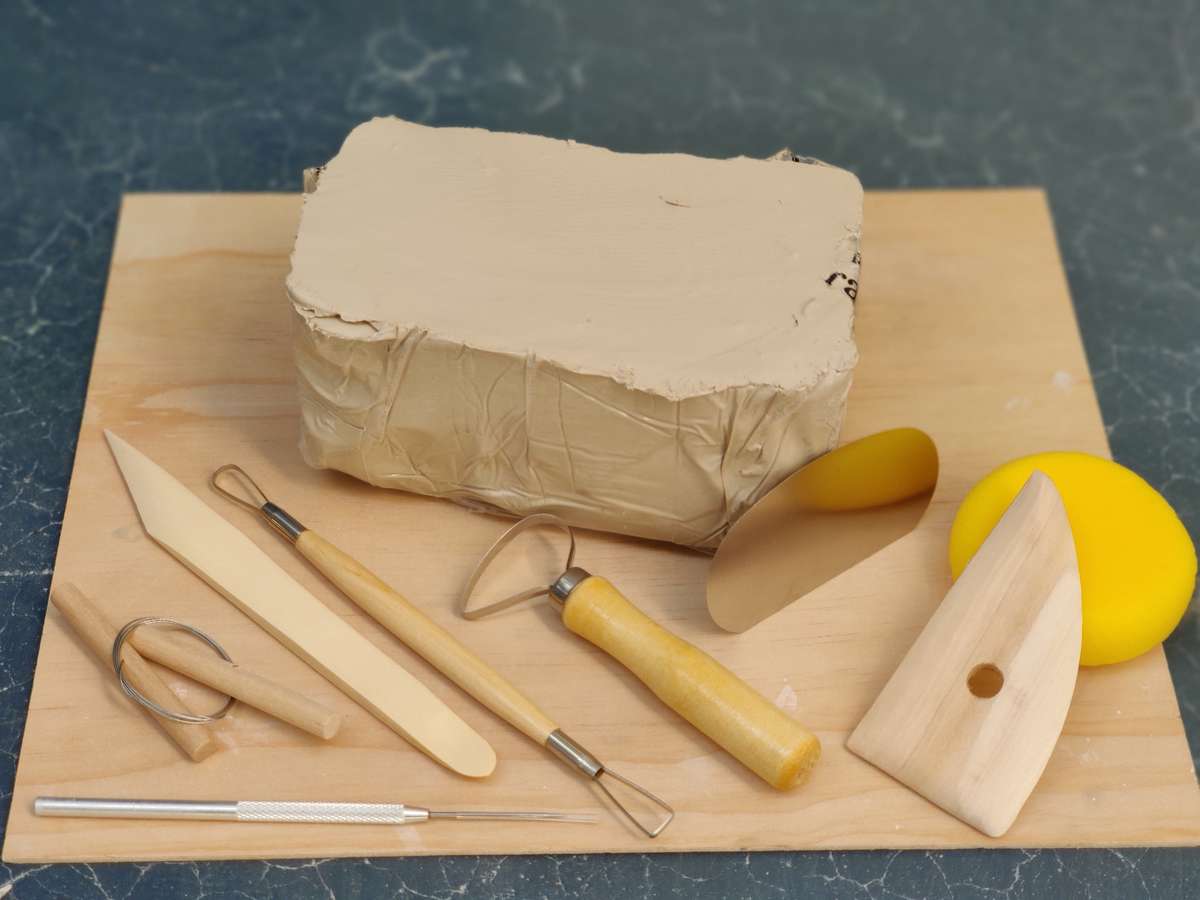 Pottery at Home Craft Kit: Essentials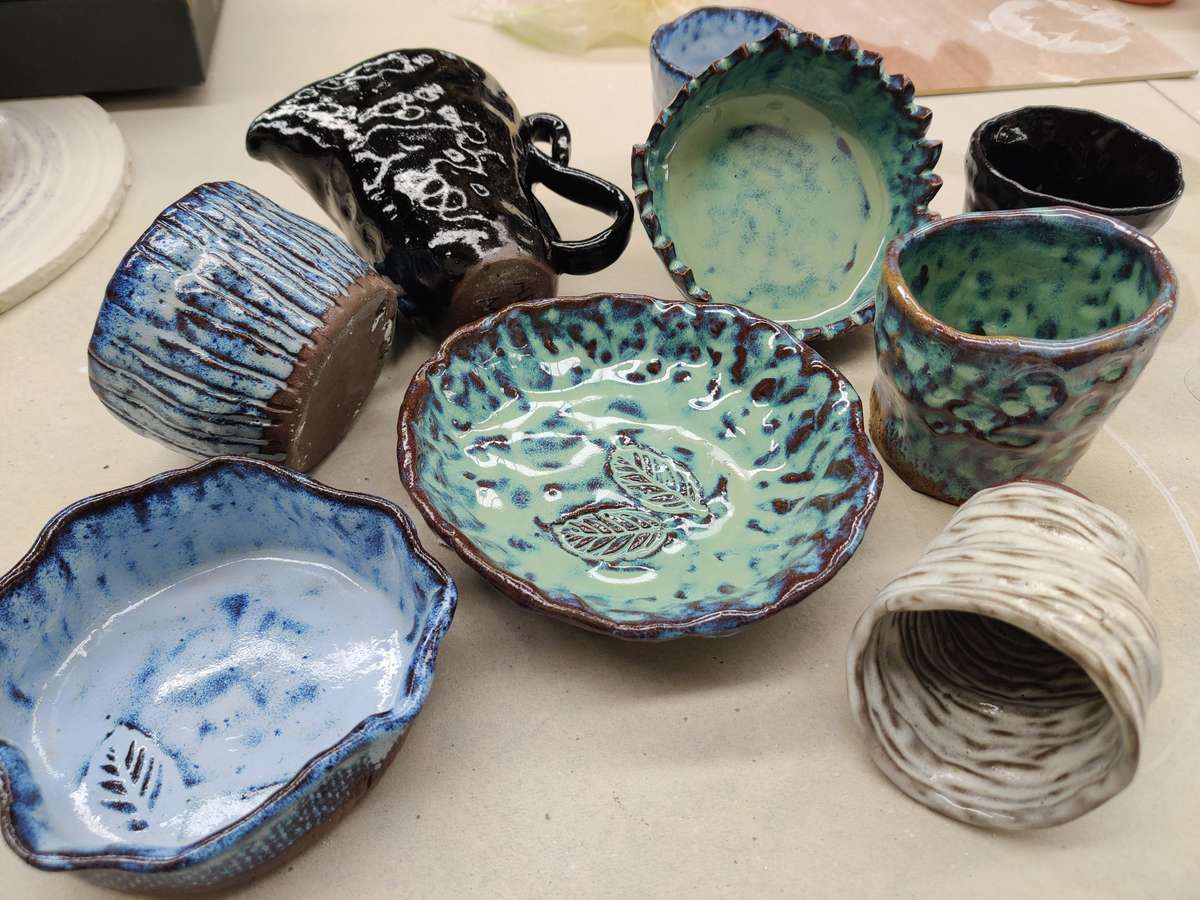 Clay hand Building for Private Groups